Research Centre for Human Adaptation in the Arctic
Separate subdivision of the Federal State Budgetary Institution of Science of the Federal Research Center «Kola Science Center » (RCHAA KSC RAS)
815-55-76-493
office@medknc.ru
Direction
Megorskiy Vladimir Vladimirovich
Director of the RCHAA KSC RAS (branch) , Candidate of Medical Sciences
815-55-79-166
rdchaa@medknc.ru

ZHirov Vladimir Konstantinovich
Chairman Advisor FRC KSC RAS , corresponding member of RAS, Doctor of Biological Sciences
815-55-79-452
v.zhirov@ksc.ru

Belisheva Natalya Konstantinovna
Deputy Director for Scientific Work , Doctor of Biological Sciences
815-55-79-452
belisheva@admksc.apatity.ru

Stepina Lyudmila Anatolevna
Chief Medical Officer
815-55-76-493
stepina@medknc.ru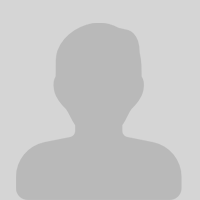 Martynova Alla Aleksandrovna
Head of the Research Sector (Laboratory) , Candidate of Biological Sciences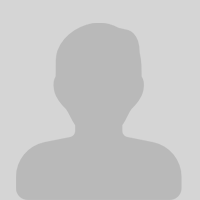 Asming Svetlana Viktorovna
Scientific Secretary , Candidate of Biological Sciences
About the Institute
On September 08, 2015 the Research Center for Human Adaptation in the Arctic (RCHAA) was established in the form of a structural unit (branch) of the KSC RAS by integrating the structural unit of the KSC RAS "Research Department of medical and biological problems of human adaptation in the Arctic" and the Federal state budgetary institution of health Hospital of the Kola scientific center of the Russian Academy of Sciences (hereinafter – FGBUZ Hospital of the KSC RAS) on the basis of resolution No. 02 /1 of the Scientific Council and the order of September 08, 2015. No. 86 of the Federal state budgetary institution of science of the Kola Science Center of the Russian Academy of Sciences (KSC RAS) subordinated to the Federal Agency of scientific organizations (FANO of Russia).
Identification of socially significant diseases, including the most common infectious and non-infectious diseases among adults and children, small indigenous minorities of the North in order to study the epidemiology, features of the pathogenesis and prognosis of morbidity trends depending on the impact of man-made and natural environmental factors.
Scientific directions of the Institute
The study functioning of the basic body systems, physical and mental development, cytogenetic reactions on genotoxic agents, fundamental and clinical aspects of adaptation, pathology of adult and child organism, alien and indigenous population in the Euro-Arctic region.
Development of new "health-saving technologies", optimal for the North and effective methods of prevention, diagnosis, correction, treatment and rehabilitation of the most common diseases among adults, children and small indigenous minorities in the auroral zone of the Kola North.